Dear Central Families, By now you have probably heard that K - 3 will be transitioning back to our CDL model due to the increase of COVID numbers in our schools and community. This is a disappointment for us all but we know it is necessary for your safety. I will share metric data with you shortly. We are truly sorry for the inconvenience this will have on our families. Schools and teachers will communicate with students and families this week regarding transition of learning materials during our CDL instruction model. Today and tomorrow, our team will be preparing for the transition to CDL, which will begin on November 16th. Supplies, packets, and devices will be sent home on Friday, November 13th. We will continue to provide Material Distribution on Wednesdays, from 9am to 3pm in our school foyer. 3pm to 6pm will be self-serve in foyer, but we will have a staff member present to support you. CDL Schedule will be 8 to 12 on Mon., Tues, Thurs, and Friday. I will be sending a text message with links for important information today and tomorrow. We appreciate our students, staff, and families so much. Everyone has been extremely supportive, flexible, and has put forth tons of effort to make learning possible. If you have any questions, please call us at 541.663.3501.

LGSD K-3 will Transition to Comprehensive Distance Learning (CDL) starting November 16th due to current Metric Indicators and Local Data. Please visit the following for more information:
https://www.lagrandesd.org/article/345786

La Grande School District Town Hall Meeting - starts at 6:30 p.m. View on lgsd.tv or La Grande School District Facebook.

The La Grande School District will be closed on Wednesday, November 11th in observance of Veterans Day. This means ALL Virtual and In-Person Instruction will not occur.

Please attend the La Grande School District Town Hall Tuesday night, November 10, 2020 from 6:30 pm to 7:30 pm. The Town Hall will address, "How do the new Oregon Health Metrics impact the La Grande School District?" Also, "When can all students return to onsite learning?" Finally, the Town Hall will address the recent Union County cases and the process for making the decision on whether to return to primarily Comprehensive Distance Learning. The district invites you to submit your questions via email to
reopening@lagrandesd.org
. District officials will look for trends in submitted questions and address those questions during the Town Hall. There will not be a live question and answer session so please be certain to submit your questions by November 9th. The Town Hall may be viewed at LGSD.tv and on the La Grande School District Facebook page. The district looks forward to, once again, providing the outreach and communication that supports our families.


Superintendent George Mendoza issued a public statement to La Grande School District staff, families and community regarding new COVID-19 standards to allow more Oregon schools to reopen. Please find the update from Superintendent Mendoza here:
https://5il.co/mnur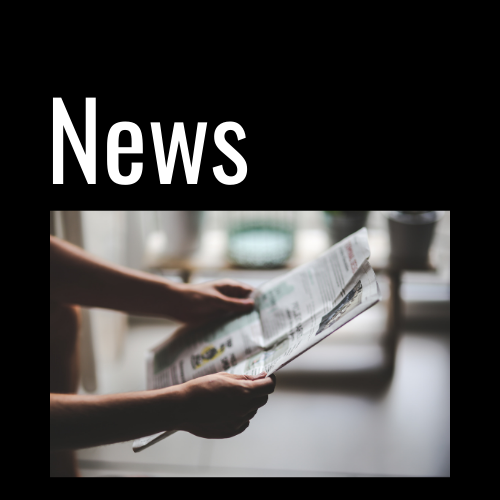 Reminder-No school Wednesday, October 28 for Teacher Workday and No school Thursday, October 29 and Friday, October 30 for Parent Teacher Conferences. If you do not have a conference set up with your classroom teacher, please give us a call. We will see everyone on Monday, November 2.

October 7, 2020 Hello Central Parents, Thank you for the last three days! We appreciate your gracious cooperation as we develop new processes to teach our students how to physically distance themselves. For the last three days, our students were monitored by their teachers during morning entry. The purpose of this was so the students would be comfortable not walking alone into the school since they have not been in the classroom this school year. Our kindergarten students have never been in the school. Plus, the teachers wanted to help teach them the routine of using the hand sanitizer station. The students have been learning the new routines well. So much so, that we feel that they are ready to enter the school on their own. Starting on Thursday, students can be dropped off at the curb and can walk straight into the school to their classrooms. We will continue to have support staff out front to assist students for the remainder of the year. Parents who walk up their child(ren) can walk them to their designated entry door: Kindergarten Students Outdoor Sensory Room Gate and to the classroom backdoor. Structured Learning Center Students Outdoor Sensory Room Gate and to the classroom backdoor. 1st and 2nd Grade Students Front doors 3rd Grade Students Side Cafeteria Doors near 2nd St. We will be sending home yellow identification cards to place on your dashboard or side window to attend to student safety. This card should be placed on the dashboard of your car. The cards will have your child's name and their teacher's name. These cards ensure that your child(ren) are released only to their parents, guardians, or assigned daycare provider. If you need additional cards for your family, please call the office to request. Please be selective with whom you pass out your cards to. These precautions are in place to make sure all students are kept safe. Remember, positive intentions. Thank you for trusting us with your child's education. We appreciate your support. Better Together!

Kindergarten through 3rd Grades will begin learning onsite on Monday, October 5th. The schedule will be Monday through Friday, 8 am - 1 pm. Drop off begins at 7:50 am. If your student needs Transportation, they can be found on the Central Elementary website under menu, then document. More information will come out later this week. We can't wait to see our K-3 students!

PRINCIPAL'S MESSAGE Thank you, parents, for being so supportive of our teachers this week!! Thank you for being so patient as we worked out the technology issues. Thank you for trusting us with your child or children's learning. Our teachers work so hard in preparation for this week by learning all the new online teaching platforms and how to teach their lessons virtually. Just being with their students this week was well worth the effort. They fell in love your children and were giddy with excitement. They had a good week. We hope you did too! Coming Week: We have begun our Fall Assessments. The results of the assessment are very valuable to the teachers so they can adjust their lessons to cover the material that the students need to know. It also helps them put their students in the proper reading and math levels. During the assessment period, please encourage your child to do their best and not to worry about problems they do not know. They will see material that is foreign to them. It is ok that they do not know it. Avoid the urge to assist your child with the assessments. I encourage our families to call us at 541.663.3501 if you have any suggestions, questions, or concerns as we navigate through our first year of distance learning. Together we can make this a positive learning experience for our students. Always, "Better Together!" Future Events: La Grande School District Town Hall Event Date: Sept. 15, 2020 Time: 6:30pm – 7:30pm Focus: What are key practices for parents in supporting their student(s) online? AND What district services can I access when the schools are Comprehensive Distance Learning? Where: LGSD TV (lgsd.tv) or @ the La Grande SD Facebook Page We look forward to continue to provide outreach and communication to support our families this school year! Love, Care, Serve Check out our first ever Virtual Open House our school website on Monday, September 14, 2020. Here is a sneak preview!!!
https://youtu.be/FGFtEEsgPnY
Healthy Schools:All kids 18 and under eat free!! La Grande School District will be providing meals for children under the age of 18. Lunch can be picked up at any of our elementary schools from 11:30 am to 1:00 pm. Have a great weekend and we hope each week gets better and better!!! Mrs. Mayes
Major thanks to everyone who has donated to the Albertsons and Safeway Help Feed Families During the Crisis fundraiser, part of their Nourishing Neighbors Community Relief Initiative. Island City Elementary School, Central Elementary School and Greenwood Elementary School were all fortunate to receive a generous grant from the campaign through Albertsons and Safeway Foundation. Each school received $3,000 and every penny of the $3,000 grant will be used to help make sure the COVID-19 crisis isn't a food crisis for our kids or a financial crisis for our schools' food service programs. Times are hard, help from folks like those at Albertsons and Safeway are making them a little easier.

All kids 18 and under eat free under a Seamless Summer Option! La Grande School District will be providing meals for children under the age of 18. Lunch can be picked up at any of our elementary schools from 11:30 am to 1:00 pm.


Helpful instructions on how to Log On to Clever!