"Diggin' In" with FoodCorps Fin : December 18
Happy Holidays folks!
It's been a whirlwind of a week tying up loose ends before the break here at Central. Through it all, we still managed to learn something new and take care of ourselves. I have been profoundly impressed by our students and staff's ability to do just that in these past few months.
Our third graders this week joined me in singing and dancing along to one of my favorite garden bands: the Banana Slug String Band! We sang "Roots, Stems, Leaves", a swingin' number about the six plant parts: "roots, stems, leaves, flowers, fruits, and seeds; six plant parts that plants and people need!" After learning what all the parts do and thinking of the kinds of foods that come from those parts of the plant, we learned about the concept of biomimicry: when something's design copies (or mimics) a living thing in nature.
A great example of biomimicry is right here in our classrooms at Central: our Tower Gardens! The machines are indoor grow systems that use aeroponics (where plant roots are suspended in the air instead of soil) to grow fresh greens and herbs ultra efficiently through the winter. The sections of this machine resemble and function similarly to parts of the plant: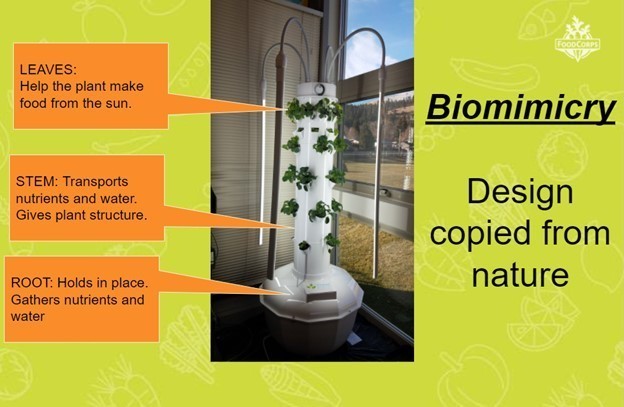 I mentioned these machines in previous editions, but since then our systems have really taken off: We now have all 9 of them up and running with seedlings planted that will be growing automatically all break long.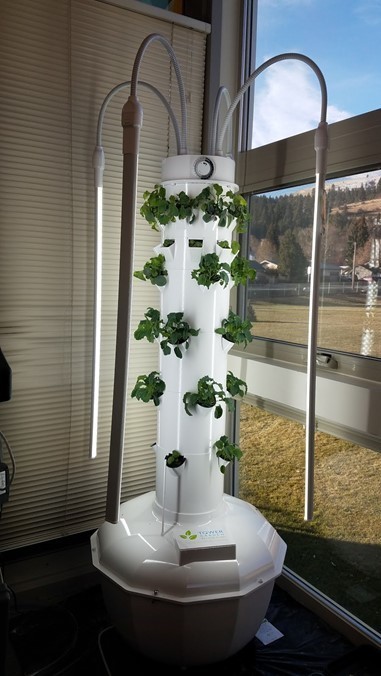 Cougar Cooks have been unstoppable these past few weeks! Our 4th graders who have joined our online cooking club have continued to cook us amazing healthy snacks, sides, and starters of all shapes and sizes. This week we made "Energy Balls": tasty bites hand rolled with nut butter, dried fruit, seeds, spices, and a liquid natural sweetener.
This recipe was hands-on, required no baking, and was super flexible: we all brought different spices, nut butters, and sweeteners to the session, including agave nectar, honey, maples syrup, cinnamon, cocoa, and peppermint! You can try them at home using this recipe!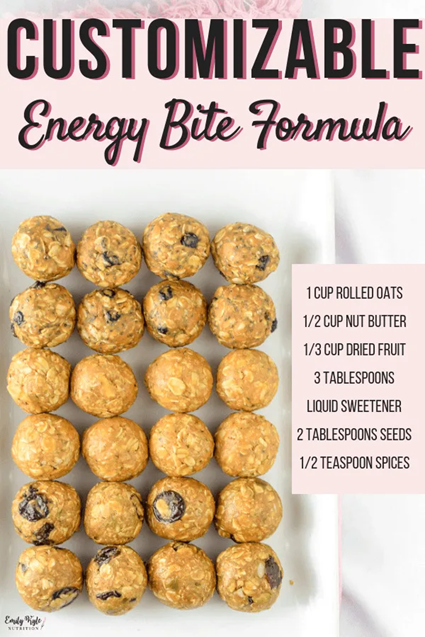 We'll be continuing to run our club after break, so as always, email Finley at finley.tevlin@foodcorps.org to join or for more info!
We've also been having our fun at Central: Just yesterday our staff did a social-distanced "Secret Santa" gift exchange. It was a wonderful reminder that our school community still cares deeply about each other, and that we can still celebrate and be safe.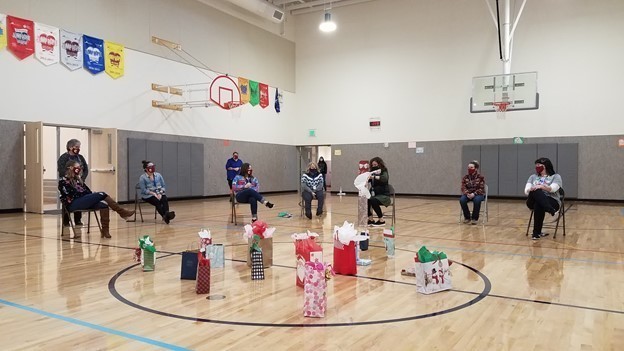 I wish you all can do the same this holiday season: Take care of yourselves and your loved ones, and remember we are all in this together! Let's make smart choices for everyone's health, and continue to celebrate creatively.
Happy Holidays and best wishes from all of us here at Central!