"Diggin' In" with FoodCorps Fin
December 4
Hi all!
It's with great pleasure that I can share with you folks today another Virtual Farm Tour filmed with help from our friend Jamie at OSU extension! Earlier this Fall, we visited Avella Orchard, right here in La Grande, and got to see their historic orchard that is a true cornucopia of specialty fruits and nuts. From around the corner you wouldn't even suspect it, but in between houses on the North side of town, this small property has been growing heirloom fruits for almost 90 years. The orchard Keeper, Danae, who you will meet in the video tour, is also a treasure trove of fruit knowledge. With her help, we try several rare varieties of apples, and then, Jamie shows us how to make an apple sandwich from those apples and nuts which we found at the orchard!
This farm tour is just the latest of a series of virtual tours we've been doing this year. You can find all the other tours on the Central School LGSD YouTube channel. And look out for more coming soon!
If the apple sandwich inspires you to cook up something simple, seasonal, and succulent, then perhaps you might consider trying this recipe we made with Cougar Cooks online cooking club this week: Green Machine Popsicles! With four simple and flexible ingredients, this recipe couldn't get any easier: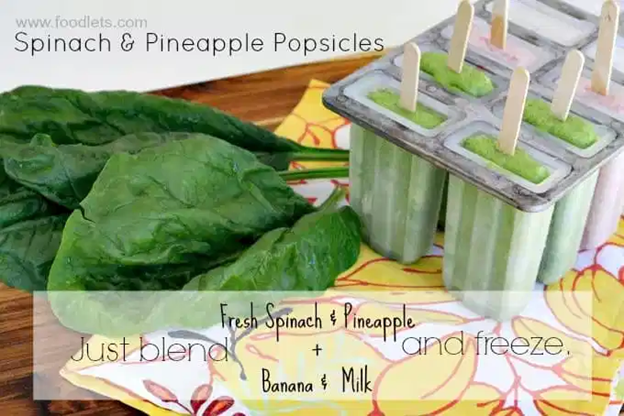 Our 4th graders added their own flair to these popsicles by adding anything from blackberries to pineapple as their fruit of choice. Way to go guys!
If this sounds fun to you and you'd like your 4th grader to join in, RSVP for next week's virtual meeting (Wednesday 12/16 from 5-6pm) by emailing me at finley.tevlin@foodcorps.org!
In 3rd grade this week, we learned about something which appears before us almost 30 times per day on average-- food advertisements. 95% of the food advertisements that American kids see are for sugary cereals, soda pop, and candy, which is why it is so crucial to be aware of the strategies they use to try to get us our our kids to buy and eat their products.
We learned about 7 main strategies that these advertisers use and watch several examples to try and pick them out:
Cool factor ("Eating this will make you cool")
Heartwarming ("Awww, everything is sweet and nice when you eat this")
Cartoon characters ("Cartoons are fun, so is eating this!")
Celebrities ("So-and-so eats this, you should too")
Sneaky language (Not a lie, but a truth that is misleading: "Eat this and you won't die")
Insults ("That food is bad, this one is way better")
Facts and figures ("Eating this will make you 200% more healthy!")
With this knowledge, we then got to record our own fake food advertisements! What fun!
In other news, things are beginning to sprout here at Central, but not outdoors-- these sprouts are growing INSIDE!